Natural, durable and ecological floors for years
One of the most common issues during investment, construction or renovation is the question – which floor board is the best? Currently, the market offers many alternatives and it is easy to get lost in the maze of offers, names and technical details. So how do you make the right choice of a floorboard?
A durable floor board – a price that defends itself
Of course, it cannot be denied that for many people who renovate apartments or offices, the price of a floorboard is important. However, as with any investment, you should take into account not only material costs, but above all the durability of the floor. Cheap Swedish panels, which have to be replaced several times during the use of a given room, will turn out to be much more expensive than a solid, solid, well-chosen floorboard, which can be renewed endlessly. Thanks to a well-thought-out investment, we do not have to worry about subsequent renovations related to the replacement of the floor, the costs of the renovation team and the generation of huge amounts of waste. Choosing a good-quality natural solid floor, you can therefore safely say that the advantage of a solid board is its price, which translates into many years of trouble-free use.
Solid or three-layer? Which floorboard should you choose?
If durability is what counts for us, and not the annual renovation, it is definitely worth choosing a floor board instead of panels. Here, however, a dilemma often arises – whether it is to be a solid or three-layer floor. Let's take a closer look at this topic. Although on the surface it seems that a three-layer floor is stronger, it is a common mistake when choosing a floorboard. It is worth noting that the wear layer in a three-layer floor is very thin. For comparison, the wear layer of a solid floorboard is as much as about 10 mm. As a result, it has a very high possibility of renovation and is a real floor not only for years, but for generations. It is worth mentioning that the same principle applies to natural, solid parquet, which can also be renewed an infinite number of times.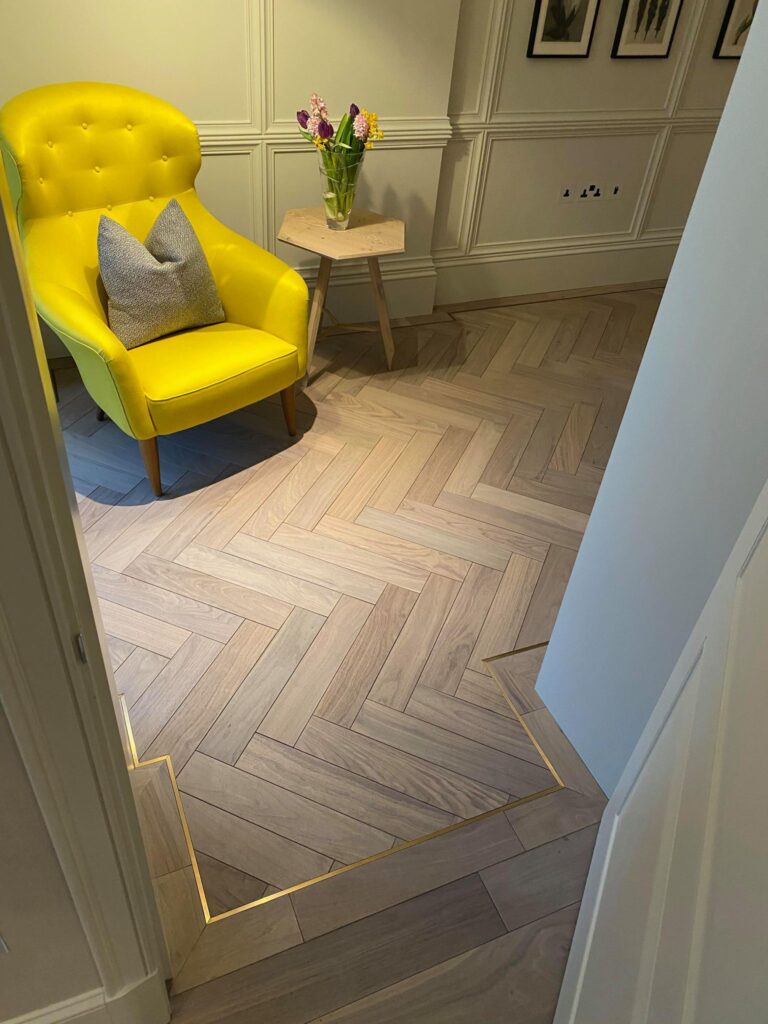 Ecological and cozy
There are additional aspects to consider in order to choose the best floorboard. If we want a healthy interior climate, and in our home, children will play on the floor, an important argument will certainly be the low, or preferably zero, toxicity of the floors. Glued boards and panels may contain carcinogenic substances and harmful adhesives. And in this case, it turns out that the best choice for a floorboard is parquet or solid board, which are made of one piece of wood and connected with each other on a tongue-and-groove principle, i.e. arranged like a puzzle. Such a floor does not sensitize, is safe for all household members and creates healthy and comfortable living conditions. Solid board and parquet are an ecological and natural product, and a profitable investment for many years.
So what is the best plank for the floor?
User opinions speak for themselves. Durability is paramount when choosing a floorboard. The price of a floorboard can be a significant cost, especially in the case of a large size, so it is worth carefully analyzing the profits of a one-time investment in a renewable and natural floorboard that can be renewed endlessly without the need for further renovation. The small profits from cheap and unstable solutions will turn out to be apparent in practice. To choose a floorboard that the whole family will enjoy, it is worth looking at the unique features of natural wood. This dignified and warm material has been with us for generations. It is thanks to the natural wood that the interiors gain a unique atmosphere and character. Solid wood in the form of a floor board or parquet perfectly insulates the ground and improves room acoustics. We should also remember with what pleasure it is to put a foot on a solid board or a solid parquet immediately after waking up in the morning and how it improves our mood when we are convinced that the purchase of a wooden floor is the best choice.
Let's talk about design
There is one more, very important argument in favor of parquet and solid floors, namely their unique pattern. We often face the question not only – what kind of floorboard will be the best, but also – what will be the most unique? And it is here that nature also shows its surprising face. Choosing a solid floorboard is like browsing through the works of an eminent artist. Rich drawings, visible knots, discoloration, interesting and natural colors, undiscovered patterns are a value in itself! No two floorboards are alike. Wood is a timeless material, also in terms of design. It fits perfectly into classic and modern interiors, residential, public, commercial and gastronomic, as well as museum and castle interiors.
A very important aspect related to the aesthetics of parquet floors is the way they are laid. Here, too, we have a lot to show off. One of the ways of laying parquet, which is now coming back into favor, is the traditional herringbone pattern. It will work both in a traditional, classic interior and in a minimalist loft. The herringbone's versatility works well wherever the floor is to play an important role in the design of the room and attract attention.
Bet on quality, it pays off!
In this article, we answered the question – which floorboard is the best? The choice of a floorboard for many recipients obviously depends on its price. However, it is worth remembering that the price of a floorboard is not a one-time cost of purchasing the material. It's an investment. We hope that with our advice, choosing the right investment for your floor will be easier.